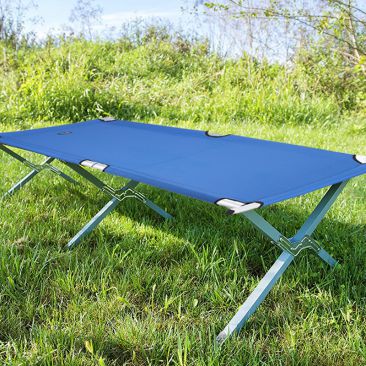 The Oyetree cot is perfect for all types of outdoor and indoor use like campers, scouts, explorers, and even the unexpected house guest.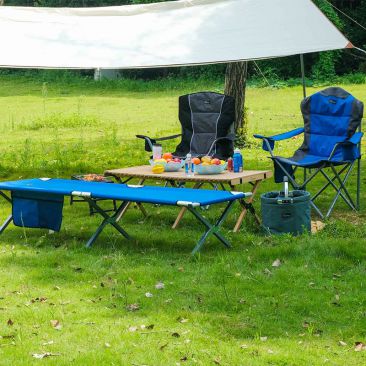 Eliminates the discomfort of sleeping on the rough or cold ground.
You deserve a good sleep wherever you are, take our cot to Road Trip, at Home, the Pool, Lake, RV, Campsite, Patio, Deck, Tent or Cabin.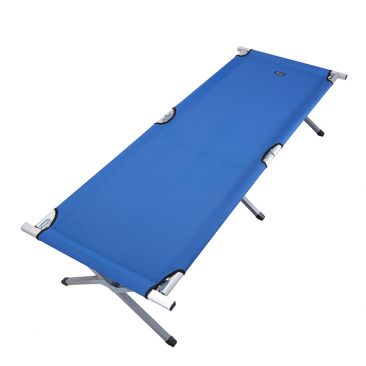 The Oyetree camping cot makes the perfect guest bed at home when you have company sleeping over for the holidays or other special occasions when you need more bedding options. Sets up in any room quickly and safely and can be used with or without extra sleeping pads and with sleeping bags or traditional bedding.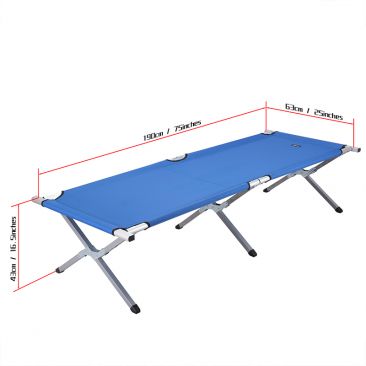 ● Color: Blue
● Brand: Oyetree
● Item Dimensions LxWxH: 75 x 25 x 16.5 inches
● Item Weight: 12.5 Pounds
● Folds up to 36" x 7" x 4"
● Packing size: 36.6"*8.7"*7"CM 2pcs/ctn, 4.7 Pounds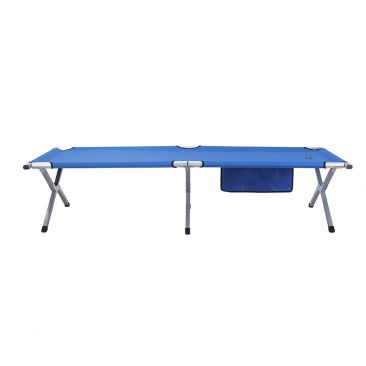 Sturdy Steel Frame
Durable frame constructed with aluminum legs and reinforced water-resistant polyester fabric. ​With dimensions of 75" long, by 25" wide and 16.5" off the ground, the cot provides plenty of room and will hold up to 330 pounds.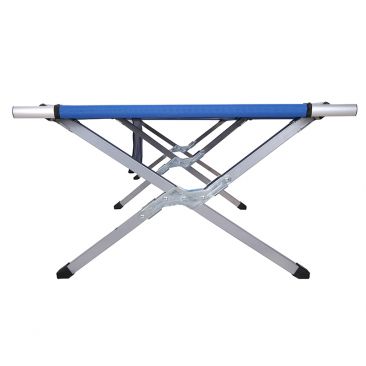 Simple Fold-up Frame
The sturdy aluminum frame and rubber-tipped steel legs allow the cot to be comfortable, lightweight, and easily portable. The frame conveniently contracts and folds up for easy storage and transportation.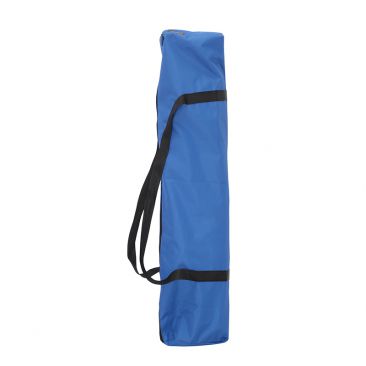 After folding, the Oyetree Camp Cot fits easily in the included storage bag. The storage bag is also made of durable 600D polyester for long life and easily holds the entire cot and frame materials. There is also a should strap/carry handle for easy transportation.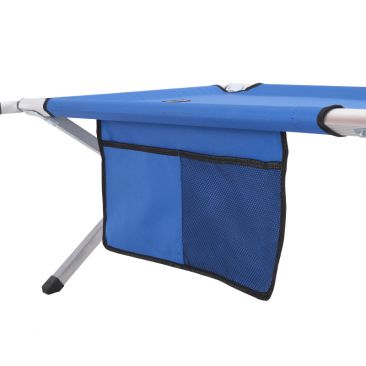 As a bonus feature, we've includes a side pocket organizer to keep your valuable close at hand and organized while camping. There are 2 pockets, one is oxford fabric, and the other is a net pocket, perfect for cell phone, wallet, handgun, flashlight, knives, water bottle, reading material and so much more. You will always know where your important items are located, and they will be easily accessible at any time.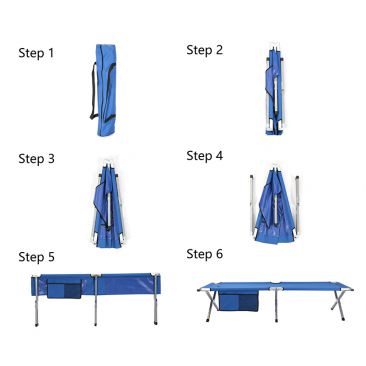 The Oeytree camping cot is easy to assemble. You just need a little trick and muscle, if you refer to the tutorial in our picture. You can complete the construction by yourself, even if the old man can do it.