And relax... Here's why adding a good quality camping chair to your outdoor adventures can make all the difference.
Ready to revolutionize the way you camp? Look no further than one of the simplest bits of kit you can invest in - the humble chair. A good camping chair will keep your derrière off the cold, wet ground, whether you're playing cards, cooking or telling tales around the campfire. Chairs make eating your evening meal or picnic a social occasion no matter where you are, and when you're not out and about, they'll be on hand for sticking in the garden when you run out of chairs at your next barbecue.
Sit around on camp in comfort with the best camping chairs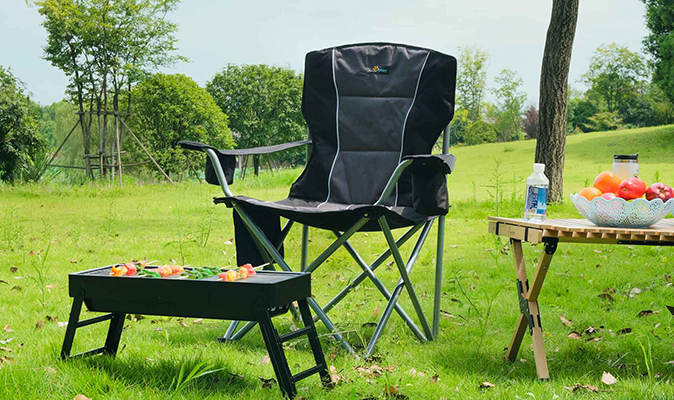 Versatility
Portable chairs aren't just for week-long car-camping holidays with the family, either - you can also buy super light and packable chairs and stools that bring much-needed comfort to wild-camping and fast-packing adventures without taking up much space in your backpack.
Whether you're heading off the beaten track or to a favorite summer campsite, pack a couple of camping chairs - you'll be amazed at how good it feels to take the weight off tired hiking legs, or to have somewhere to perch while you boil up a brew in the morning.
Choose carefully
Camping chairs come in all shapes and sizes, from massive comfy recliners worthy of your living room to tiny fold-up camping stools. Various numbers of legs are available, too, from four to just one - more if you go for a double loveseat.
Whatever model you pick, look for something that is as lightweight and as compact as possible, while still being sturdy, durable, and comfortable. Before you buy anything too bulky or heavy, think about where you'll use your chair, but also where you will store it at home, and how you'll transport it between the two places.
Features and fabrics
Chairs that come in their own carry bags are useful for storage, and for carrying to and from a campsite or festival site. A chair made with tough oxford fabric is best, as it'll be easy to wipe clean and won't mind occasionally getting rained on.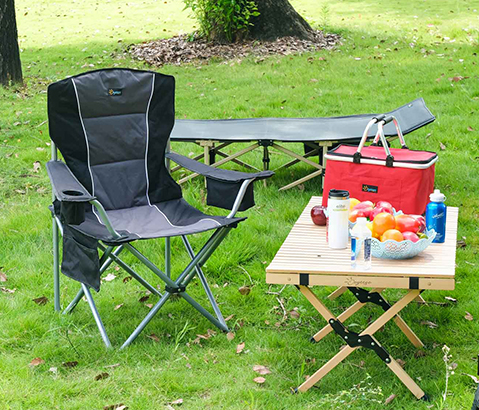 Price and durability
Going cheap and cheerful can be a false economy when you're shopping around for camping chairs. You'll find plenty of flimsy but seemingly functional chairs available for under $10/£10 from supermarkets, gas stations, and the like, but they won't last long and tend to be heavy and unwieldy to erect. Choose one of these and it will likely end up in a landfill after a couple of uses, and that's no good for anyone.
Spend a little more on a chair made with tougher fabric and better quality steel frames, and your packable pew is likely to last you for years of camping adventures.
Whether you go for small and packable or huge and luxurious, quality camping chairs are top of our list of camping essentials that you might think you can do without - until you try them. We are a camping chair supplier. If you are interested in our products, please contact us now!