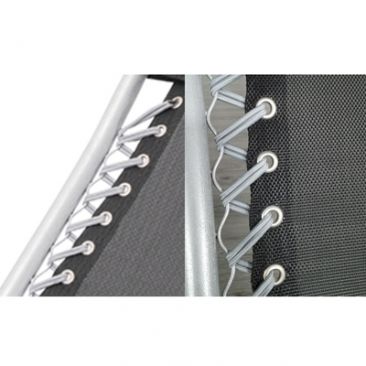 Reinforced bungee system
Double bungee support system securely connects the weather-resistant Textilene fabric to the frame
Elastic cords provides a duplicate protection.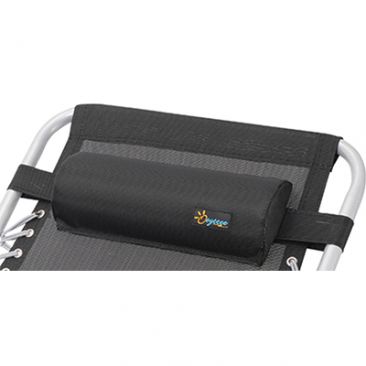 Detachable Pillow
Your head and waist will be comfortably supported and feel great seating experience while sitting on the lounge chair.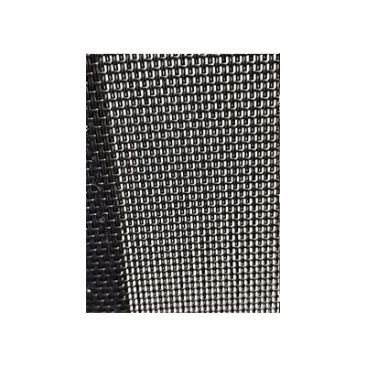 Weather-Resistant
The chair's weather-resistant 2*1 Textilene fabric stands up to outdoor elements, offers comfortable breathability,
Durable Textilene fabric make this heavy-duty, high tensile strength, water proof, sun resistant, oil tolerant, Anti-UV, rot & chemical resistant, non-toxic, surface smooth and cool, good breathability, long service life

Zero Gravity Effect
A zero gravity chair is a highly adjustable chair that is designed to support the human body extremely well, creating a sense of weightlessness and comfort. This chair is designed to be set in a variety of positions. Users can recline at several angles, sit upright to work, or even lean forward to focus on various projects. In all of these positions, the settings of the chair are intended to support the weight of the body, reducing pressure on the spine and rib cage and keeping the sitter in a state of comfort. By reducing pressure on the body, the chair can also be helpful for people with back pain or other physical discomforts. For people who work in office environments, a zero gravity chair can be a helpful reminder to relax periodically, allowing the eyes and brain to adjust from focused work while the body unwinds. It can also, of course, be used exclusively as a lounge chair, or it may be installed in a living room for the comfort of guests and residents of a house.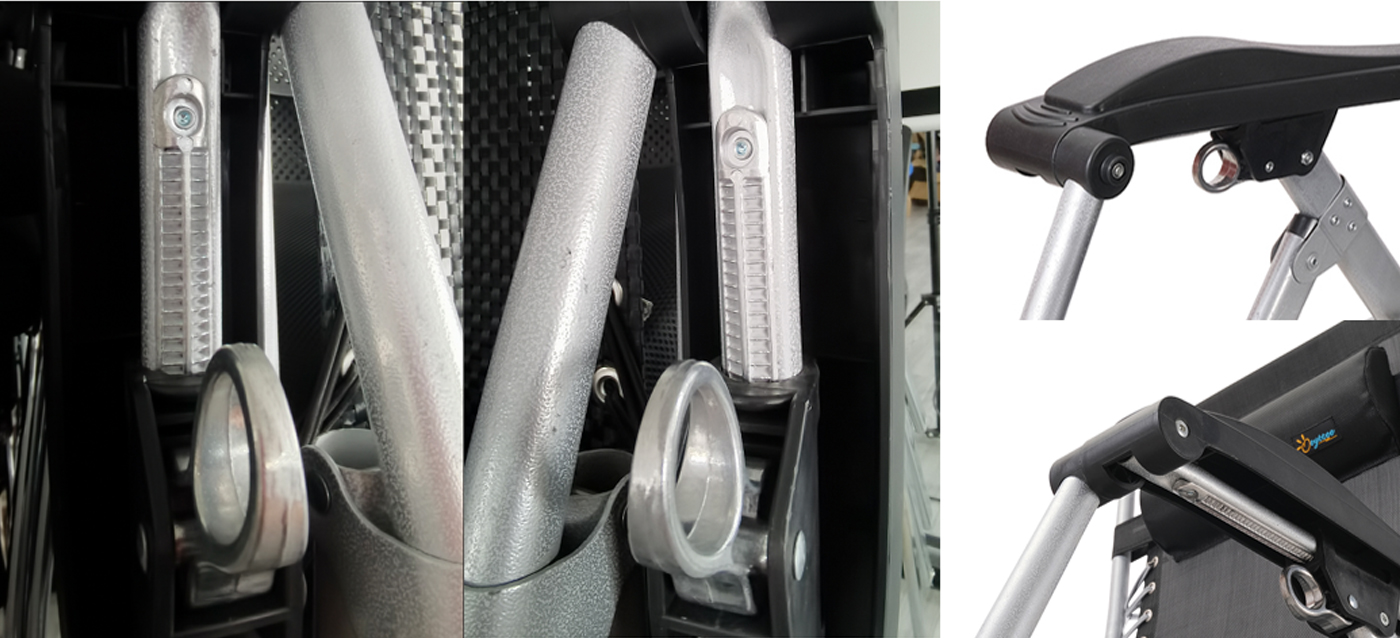 Adjustable Settings
With the flexible locking mechanism, you can find any position you want after pushing down the lever under the armrest to lock the chair. From sitting upright to lying down in full zero gravity, it can be adjusted with a simple push. And headrest pillow has an elastic band that allows you to easily place the pillow where it works best for you. Made of a steel frame and breathable fabric, the lounge chair is sturdy, structural durable and can hold up to 330 lbs. Also, Lay back to recline on the ergonomically designed reclining chaise lounge, lock it in a cosy place and enjoy that weightless, whole-body relaxation.

lightweight chair for easy stacking and storage
A lightweight, folding design makes this chair easy to enjoy at home, the beach, the park, or your next tailgate.