Maybe you and your family aren't into backpacking or primitive campsites. You prefer the ease and convenience of maintained campgrounds. After a few trips to different campgrounds you start to realize that there are almost always picnic tables at these campsites. While it's true that maintained campgrounds typically have picnic tables, you should still consider bringing a camping table and chairs.
A picnic table doesn't render your camping table and chairs useless. In fact, relying solely on a picnic table limits the functionality and comfort of your campsite.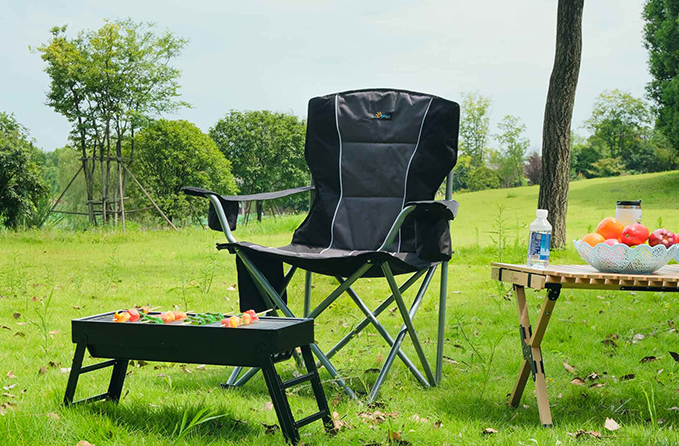 Not all campgrounds have a picnic table.
Most maintained campgrounds have picnic tables, but this isn't always the case. Never assume when packing for a camping trip. Relying on a table and chairs that aren't there will leave you ill-prepared.
Plus, your family could eventually get more adventurous and want to try primitive camping. You must bring everything you want or need to primitive campsites, and a camping table and chairs are a must have.
You can't move a picnic table.
A portable camping table and chairs can come in handy even if you have a picnic table at your campsite. That camping table is heavy, and probably anchored to the ground.
You can't move the picnic table around to the ideal spot in the shade, or closer to the fire, or down to the river.
Camping chairs are far more comfortable.
Picnic tables aren't comfortable. They're unforgiving and hard, they don't provide back support, and they're cold in the winter and hot in the summer.
There are ways to make picnic tables more comfortable, but nothing will make them as comfortable as a camping chair.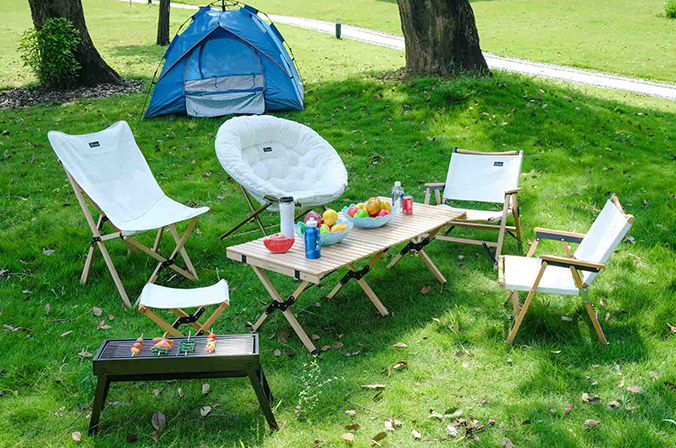 You may need the extra surface.
Bringing a camping table is always a good idea. Between preparing, serving, and eating food, camp chores, laying out equipment, and playing cards, surfaces are hot commodities at a campsite.
You can never have too many surfaces at a campsite.
Make the most of your gear.
Investing in a camping table and chairs extends beyond the campground. You'll of course be prepared for any campsite, but you can also use a portable table and chairs in many other situations.
A camping table and chairs can come in handy at your backdoor BBQ, your trip to the beach, a day at the park, or even at the ball fields.
Stop by Oeytree to check out our selection of camping tables, camping chairs, and more!